We are marked as one of major manufacturer and exporter of crank shaft used in air cooled and water cooled compressors. We also fabricate compressor parts and spares. We offer wide range of crankshafts with varied options of construction material.
Crank pin of the crank shaft is used to change the responding signals and make the balance. It helps to convert the motion in to rotation. It is essentially used to stop instantly the connecting rods in all positions.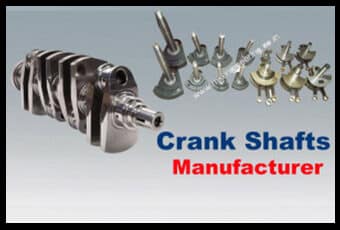 We make use of high grade material. Our list of construction material for the crankshaft comprises cast steel, S.G. iron, carbon steel and many more. We also use different material for custom fabrication. Our dynamically balanced range of crankshafts is available with induction hardening.
KEY FEATURES OF CRANK SHAFT:
Highly durable
Highly finished
Custom design