We are marked as one of the chief manufacturer and exporter of varied range of vacuum pumps. We offer single stage dry vacuum pump and two stage vacuum pump of premium quality. These vacuum pumps are designed to produce vacuum up to 750 mm of Hg.
Vacuum pump functions on the principle of vacuum. single stage dry vacuum pump is strength; either says one kind of saved energy. With its application one can do many functions like lifting, rotate, stimulates, hold, move and hold the objects. We can see that it has countless industrial applications.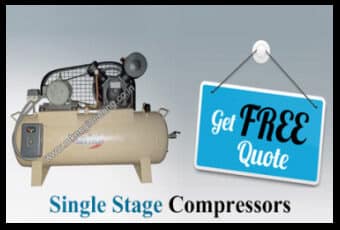 single stage vacuum pump is used to produce vacuum. It is used as cooling system in many industrial applications. Cooling systems requires air removing from the filter. Our vacuum pumps are available with most modern features.
We offer piston type vacuum pump. Our single stage dry vacuum pump possess broad application area. It is used in chemical plants, dairy industries, paper and pulp, printing, paper handling and laminating plants, processing plants and many more industrial as well as domestic application.