Screw Compressor Spares – Air Compressor Spares Parts in Mumbai, India
We are marked as one of the leading manufacturers and exporters of screw compressor spares. MK engineering is one of the major companies offering high quality range of screw compressor spares.
We offer single stage air compressor, two stage air compressor, multi stage air compressor, heavy duty water cooler vertical compressor, single stage dry vacuum pump, two stage dry vacuum pumps and other compressor parts. We believe that quality of the product states more than any marketing tool. So we have adopted nearly all kinds of advance production tools to fabricate wide assortment of air compressors, compressor parts and spares.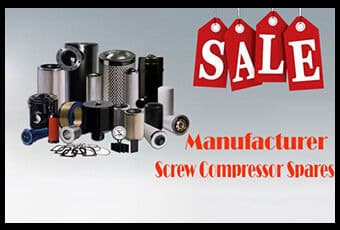 We make use of high grade material for the construction of our products and screw compressor spares. Our products are manufactured confirming international norms and conditions. It is checked for the quality at every level of manufacturing procedure.