We are accepted as one of the prominent manufacturer and exporter of high quality compressor spares like spacer plates. In order to provide entire industrial application need of compressor spares, we have developed gigantic rang of spacer plates with varied configurations. It is made with highly precise dimension and tolerance.
Like our compressor parts and spares of varied series, spacer plates are fabricated using different construction material to suit its application area. it is fabricated and tested confirming international norms and conditions.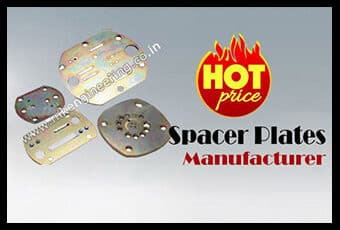 Our spacer plates are fabricated from various high grade materials like alloy steels and high nickel alloys. We also use stainless steel 410, 420, EN-9 and harden steels. It can be robustly used for the anti corrosive applications.